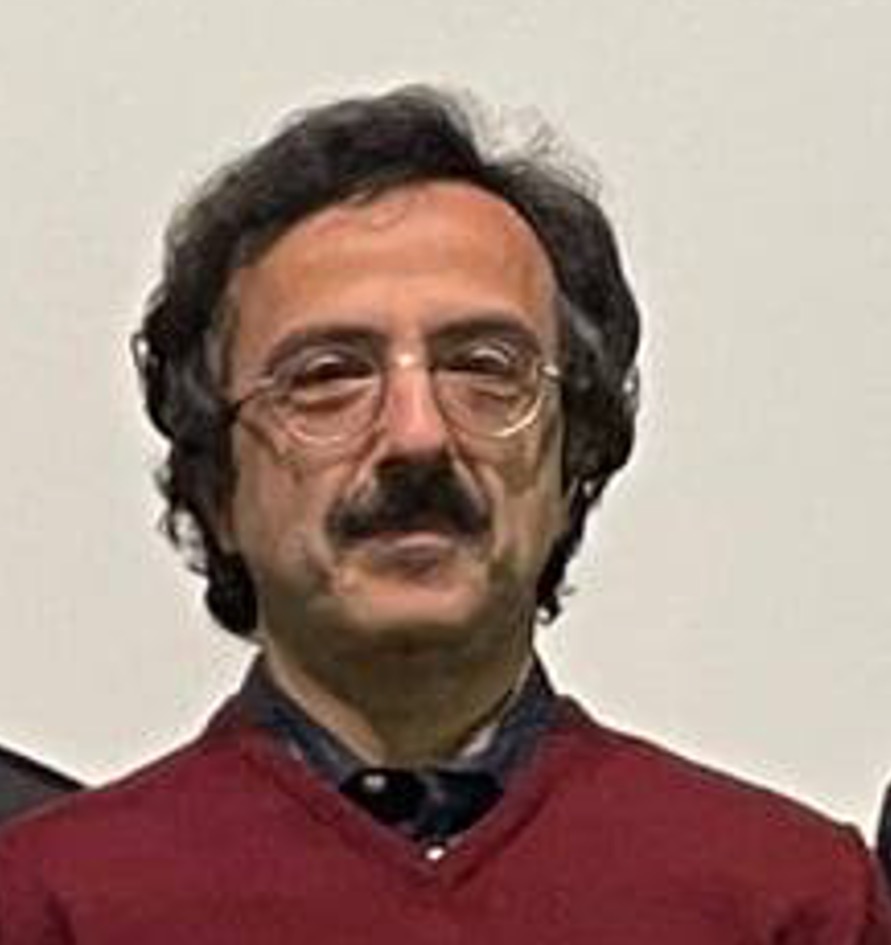 Matteo Aiello (Italy)
He began his musical studies at the "B. Marcello" Conservatory in Venice, continuing them in Trieste with Maestro L. Baldini, a pupil of Carlo Zecchi.
Graduated in piano and subsequently in harpsichord with full marks and honors at the Conservatory of Castelfranco Veneto under the guidance of Lia Levi Minzi, he established himself in various piano competitions, winning among other things the 1st absolute prize at the "M.Clementi "In Florence, 1st prize at the 16th national competition in La Spezia, 1st prize at the 4th chamber music competition in Acqui Terme (Al), a distinction of merit at the fourth" F. Liszt "exhibition in Livorno , a special prize of the jury at the IV national competition "City of Villar Perosa", performing in the final award concert with the orchestra "Camerata Ducale" of Villar Perosa (To).
He recorded in Trieste for RAI in the television program "Piccola Ribalta", reserved for the winners of competitions, and also took part in 1981, selected among the best students of the conservatories of the Veneto, in the realization of the complete cycle of Beethoven's sonatas at the " Gran Teatro La Fenice "in Venice.
In 1984 he attended a piano technique seminar held by Maestro V. Vitale, in 86 and 87 he attended the Hochschule für Musik of the Mozarteum in Salzburg, specializing with H. Graf and T. Nikolajeva, as a soloist, and with J.Fournier for chamber music, performing regularly in the "Akademie Konzerte" of the prestigious Austrian institute. In 1988, at the end of a three-year study with Aldo Ciccolini, at the "L. Perosi" Academy of Music in Biella, he obtained the "International Academic Diploma", distinguishing himself with the unanimous opinion of "excellence" expressed by a jury chaired by the musicologist P. Rattalino.
He has played as a soloist and with orchestra in major Italian cities (Rome, Milan, Turin, Bologna, Ferrara, Trento, Udine, Venice) and for important associations such as Agimus, Youth Music, Friends of Music, Hungarian Academy, Axel Munthe Foundation of Anacapri.
In 1994 he made his debut in Paris with a recital at the Church of Saint-Merri; in 1996 he toured Hungary with recitals in Budapest for the Italian Cultural Institute and in Esztergom for the Higher Institute of Catholic Magisterium, performing, for the first time in that city, Ildebrando Pizzetti's Piano Sonata. He has also collaborated in the creation of some CDs by contemporary musicians such as Mirco De Stefani and Roberto Micconi for the Rivo Alto record label and the Lions Club of Venice on poetic texts by Andrea Zanzotto and Mario Stefani.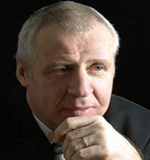 Robert Benz (Germany)
Born in former Yugoslavia in 1954, German pianist Robert Benz received his first piano lessons from his father at the age of four.
After being taught by Naoyuki Taneda at the University of Music Karlsruhe, where he also graduated in conducting, Robert Benz went to The Juilliard School New York as a student of Rosina Lhevinne and Martin Canin.
Robert Benz became famous as the winner of the First prize of both, the International Busoni Competition in Bolzano 1974 and the International Liszt-Bartòk Competition in Budapest 1976.
He started an extensive career as a recitalist and soloist with orchestras throughout the world. His recordings include the complete 32 piano sonatas by Beethoven for the label Thorofon.
In 1990 Robert Benz became professor of piano at the University of Music Mannheim.
He decided to withdraw as a soloist and to concentrate on chamber music.
Since 1996 he is the pianist of Trio Bamberg and has performed and recorded most of the piano trio repertoire.
In 2005 he became artistic director of the Ettlingen International Competition for Young Pianists.
Today Robert Benz enjoys an international reputation as a teacher and is regularly serving as a jury member at international competitions.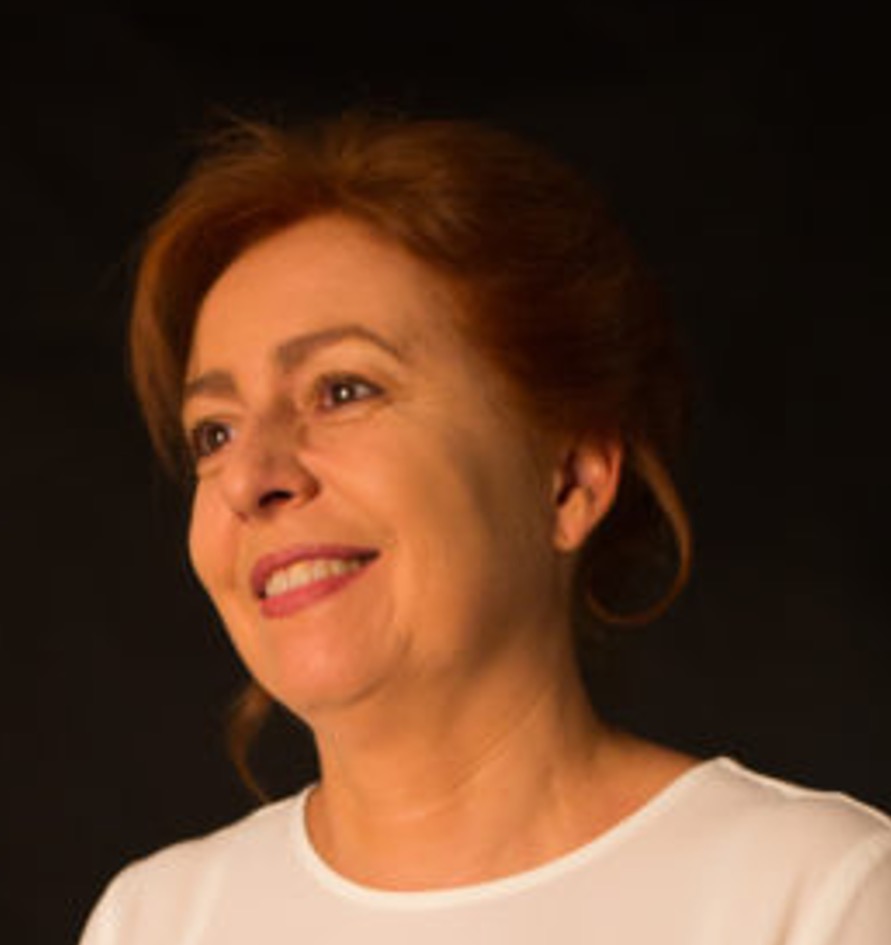 Muriel Chemin (France)
Muriel Chemin begins her musical studies at the age of five under the guidance of Jean and Marguerite Manuel. After obtaining her diploma from the Ecole Normal Alfred Cortot of Paris and her Licence de Concert, she decides to perfect her studies with Maria Tipo in Italy and then in Geneva where she is awarded the Premier Prix de Virtuosité (first prize for virtuosity).
She holds numerous concerts at the Salle Gaveau and Theatre of Paris and other cities in France, but it is mainly abroad, in Italy, Switzerland, Austria, Germany, the UK, Greece, Turkey, Romania, Russia, Poland, Chile and the USA that she performs regularly not only as a soloist but also in piano duets, chamber music groups and with the orchestra, under the guidance of renowned conductors like A. Gerecz, Umberto Benedetti Michelangeli, N. Rauss, David del Pino Klinge, and Simon Over.
She participates in various Beethoven and Mozart concerts, composers for whom she is considered one of the most convincing and original interpreters. As a result of her exceptional musical personality, she wins the international Hennesy-Mozart competition in Paris, where she is enthusiastically applauded by the jury and in particular, by the president Paul Badura-Skoda.
Moreover, great Italian orchestra conductor, Carlo Maria Giulini, expresses heart-felt admiration after hearing her play the last three Beethoven sonatas in 1998. On occasion of her concerts in France, the illustrious critic Philippe van de Bosch describes Muriel Chemin as a performer of great character and maturity. Gerard Honore in the magazine "Repertoire", speaks about the splendid introspective qualities of this artist, and her inimitable skill in portraying the notes of musical expression in all its purity.
"Le Monde de la Musique" shows great appreciation for the profound balance via which she blends precision, spiritual wealth and analytical capability. In Italy she has been a guest pianist of prestigious musical institutions such as the Orchestra Regionale Toscana, the Alighieri Theatre of Ravenna, the Auditorium dell'Orchestra Verdi of Milan in duets with violoncellist Alain Meunier.
She has recorded CDs for the Solstice label and this year she debuted with the "Southbank Symphony" in the UK, where she reaped great success, as well as holding concerts in Greece with the famous "Quartette Psophos". During the next season, Muriel Chemin will also be partnering cellist, David Geringas.
She is piano teacher at the Venice Conservatory since 2014.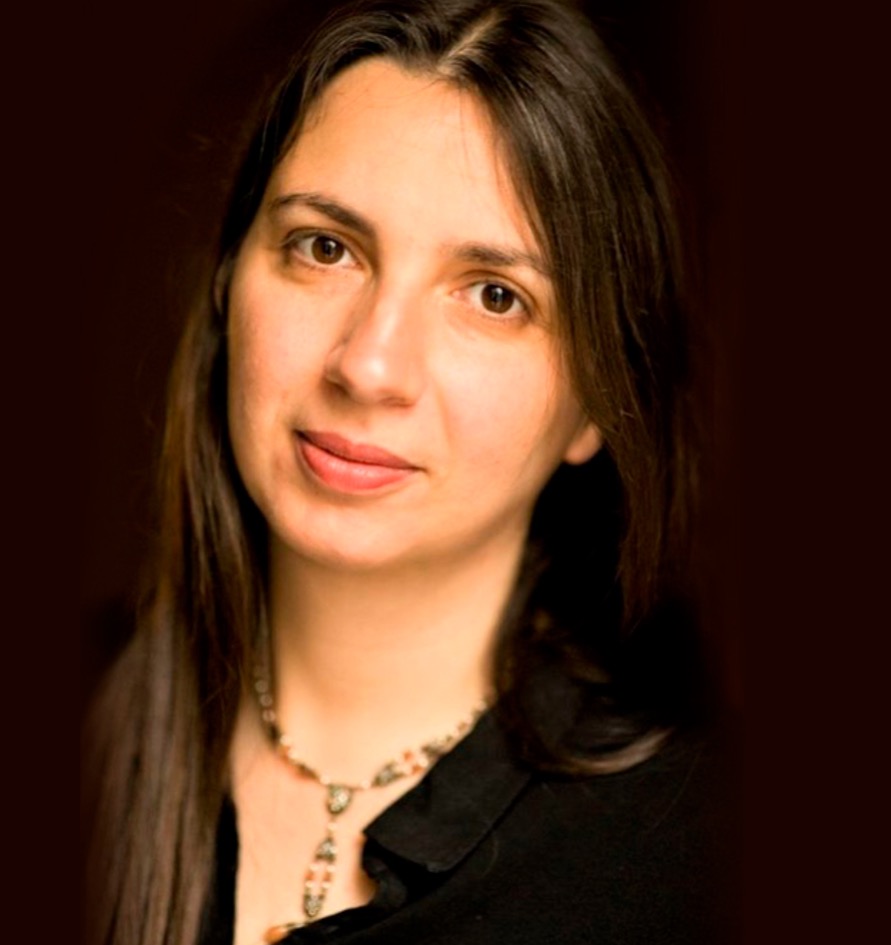 Cristina Marton-Argerich (Romania)
"Cristina Marton is a magnificent pianist" Martha Argerich.
Born in Romania, pianist Cristina Marton-Argerich has won numerous important prizes at international competitions such as the Arthur Schnabel Competition in Berlin 1994 , Geza Anda Competition in Zürich 1994, Clara Schumann Competition in Düsseldorf 1997, Mozart Competition in Salzburg 1999 and the First "Martha Argerich" International Piano Competition in Buenos Aires 1999, the First Prize in the Murray Dranoff Two Piano Competition in Miami, USA and the First Prize in the Chamber Music Competition in Caltanissetta 1999 with her piano duo partner, Aglaia Bätzner.

During the past seasons, Cristina Marton-Argerich was invited to several of the most renowned music centres worldwide such the Berliner Philharmonie, Warsaw National Philharmonic Hall, Auditorio Nacional de Madrid, Opernhaus Zürich, Herkulessaal München, Taipei National Hall, Teatro Colón de Buenos Aires, Mozarteum Salzburg, Atheneum Bucharest, Hong Kong City Hall, BAM Theater New York, Playhouse Theater Edinburgh, Frankfurt Alte Oper. Cristina Marton-Argerich has appeared as soloist with orchestras including Orchestre Della Svizzera-Italiana, Stuttgarter Kammerorchester, Orchester der Oper Zürich, Orquesta Sinfónica Nacional de Argentina, Würtembergisches Kammerorchester Heilbronn, Orquesta Sinfonica de Galicia, Mozarteum Orchester Salzburg, Polish Chamber Orchestra, Hong Kong Sinfonietta, Museumsorchester Frankfurt conducted by distinguished conductors such as Sandor Vegh, James Judd, Dennis Russel Davies, Jörg Faerber, Christoph Poppen, Alexandre Rabinovich. She performs for many years in a piano duo with Martha Argerich at international festivals in South America, Asia and Europe.

The piano duo Martha Argerich & Cristina Marton recorded two live performances at the Progetto Martha Argerich in Lugano (2009 and 2011) for EMI Classics and one performance for Warner Classics (2013). Cristina Marton studied in Berlin with Prof. Georg Sava. She also received lessons from Christian Zacharias, Leon Fleischer, Martha Argerich, Dmitri Baskirov, Stephen Kovacevich, Fou Ts'ong, Andras Schiff, Radu Lupu and Alfred Brendel. Very active as a pedagogue, Cristina Marton-Argerich teaches since 2009 at the Jugendmusikschule Singen. Since 2014 at the Leopold Mozart Center of the University of Augsburg, She gives masterclasses in Romania, Belgium and Argentina. She is invited as a jury member at national and international piano competitions.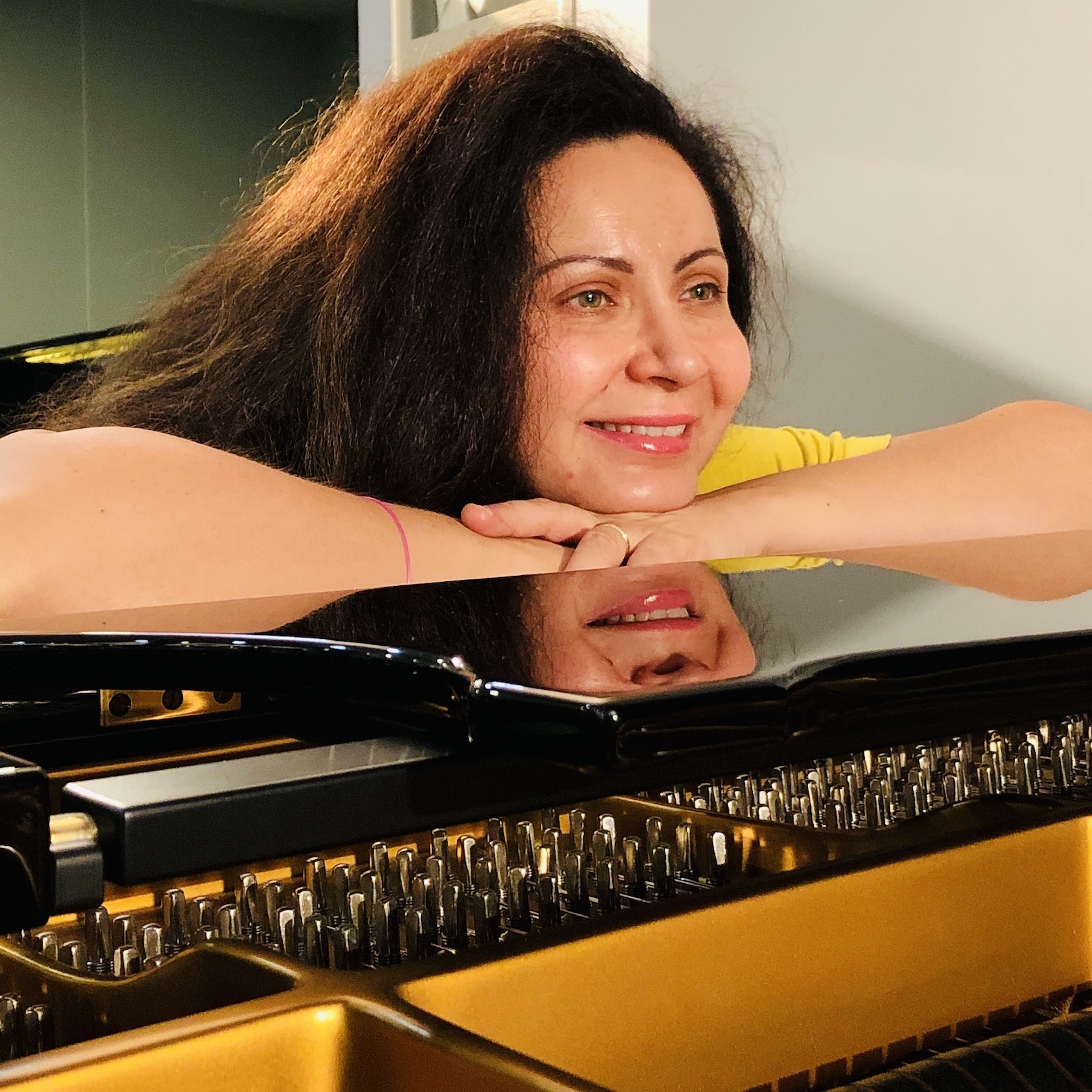 Irene Russo (Italy)
Irene Russo studied with Lazar Berman and Franco Scala at the International Piano Academy "Incontri col Maestro" in Imola, and in Barcelona with Alicia de Larrocha. In 2000 she won the "Clara Schumann" International Piano Competition in Düsseldorf. She was also awarded at the 2002 "ARD" Competition in Munich and at the "Martha Argerich" Competition in Buenos Aires 2003. In 2008 she was awarded the "Dorothy McKenzie" International Piano Award in New York. Ms. Russo is regularly invited to hold piano masterclasses both in Italy and abroad. She has participated in prestigious international festivals: La Roque d'Anthéron, Schloss-Elmau, Heidelberger Frühling, Robert Schumann, sfSound's Contemporary Piano Music San Francisco, Festival International de Marseille, Musica Viva, Eclat Neue Musik. She has performed over 30 concerts with orchestra including all five by Beethoven and both by Brahms; she has been guest soloist of orchestras such as: Netherlands Philharmonic, Orchester National des Pays de la Loire, Düsseldorfer Symphoniker, Münchener Kammerorchester, Kiev National Symphony Orchestra, Klassische Philharmonie , Mantua Chamber Orchestra, San Carlo Theater Symphony Orchestra, Royal Bangkok Symphony Orchestra, Thüringhen Philharmonie. She has also performed at: Concertgebouw Amsterdam, Bozar Bruxelles, Konzerthaus Berlin, deGasteig Munich, Palau de la Musica Valencia, Cité des Congrès Nantes, Teatro Colon Buenos Aires, Hobby Center for Performing Arts Houston, Teatro Comunale Bologna, Steinway Hall New York. Since 2005 she has recorded for Brilliant Classics obtaining prestigious awards (CD of the Month on "Gramophone", gold record for sales in the Netherlands). She has been a piano teacher for 10 years at the Royal Conservatorium Antwerp and the LUCA School of Arts in Leuven, and since 2021 she is piano professor at the "G. Verdi" Conservatory in Milan. After graduating with honors in Pedagogy, she obtained a University Specialization Diploma in Theory and Practice of Musical Cognition at the University of Pavia. Since 2016 she is the Artistic Director of the Archipel Cultural Foundation in Amsterdam.